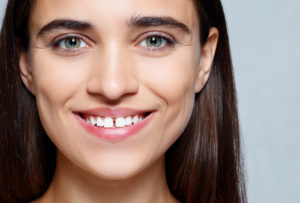 Porcelain veneers are a popular cosmetic dentistry option because they can address several tooth imperfections simultaneously. By applying a thin shell of porcelain to the affected tooth or teeth, many common smile concerns can be easily concealed. In addition, dental veneers typically require minimal tooth preparation and can preserve the natural tooth structure.
Candidates for porcelain veneers typically have one or more of the following tooth imperfections:
Cracks or chips
Stains or discoloration
Gaps or spaces
Worn or "short" teeth
Mildly misaligned teeth
Ideal candidates for this procedure will have good overall oral health as well as the necessary tooth structure to support the porcelain veneer. Patients who are prone to clenching or grinding their teeth may not be good candidates for porcelain veneers, as these habits can compromise the results. The best way to determine your candidacy for porcelain veneers is to schedule a consultation with one of our dentists, allowing them to perform an oral exam and help you decide if veneers are suited for your individual needs.
For more information about porcelain veneers, or to make an appointment with Dr. Todd Mabry or Dr. Anna Vaysman, please contact our office today.
Previous Post
Next Post