Cosmetic dentistry procedures can successfully restore the appearance of your teeth and give you a beautiful new smile. Dr. Todd Mabry is our cosmetic dentist in Scottsdale and he is a member of the American Academy of Cosmetic Dentistry. He is highly skilled and experienced with cosmetic dentistry treatments, and focuses on blending the fields of art and science to create beautiful teeth and a winning smile. In fact, many of our cosmetic dental treatments can be combined in a Smile Design Makeover to address a number of dental issues at one time. These treatments are custom-designed for each individual patient, utilizing the latest technology to renew your teeth with natural-looking results.
Teeth Whitening
Teeth whitening is quickly becoming one of the more popular cosmetic dentistry procedures, helping patients lighten the shade of their teeth and achieve a brighter, whiter smile. Our dentists offer both in-office and at-home teeth whitening treatments that can effectively improve the appearance of yellowing and discoloration on your teeth. With our in-office procedures, our doctors' advanced whitening techniques can provide you with significant results in a treatment that takes only about one hour. For patients who would rather whiten their teeth at home, we can provide you with a series of special whitening trays that allow you to renew the appearance of your teeth at your own convenience.
Porcelain Veneers
Porcelain dental veneers are custom-designed to restore both form and function in teeth affected by gaps, chips, stains, misalignment, and other conditions. These thin sheaths of porcelain are meticulously crafted to look and act like your natural teeth, helping to improve the look of your smile for many, many years.
My experience with this practice has been totally positive. Every person in this group – from the receptionist to Dr. Mabry – is friendly, positive and concerned about each patient's comfort and knowledge of the procedures. Highly recommend to anyone wanting a positive experience with dentistry!
Cosmetic Bonding
Spaces, gaps, small chips, and a number of other issues with your teeth can be improved with cosmetic dental bonding. One of the most frequently performed dental treatments, cosmetic bonding utilizes a durable ceramic resin to renew the appearance of your teeth with long-lasting results. This minimally-invasive procedure typically requires just one office visit.
Tooth-Colored Fillings
Tooth-colored fillings are now the standard method of treatment to address cavities in your teeth, replacing the old metal and mercury fillings of the past. These treatments, also known as composite or "white" fillings, use a durable composite resin material to reinforce your teeth and provide resistance to fractures. They look like your natural teeth, so you may not even notice they are there. Tooth-colored fillings also provide an additional benefit: reducing the risks that mercury and amalgam filling material can pose to your health and to the environment. Plus, tooth-colored filling treatments can often save more of the existing tooth before the filling is placed. Dr. Mabry and Dr. Murphy can perform tooth-colored filling procedures for patients with new cavities, or for those who would like to replace their existing metal fillings with these safer, more aesthetically pleasing alternatives.
custom-designed Treatments for each individual patient, utilizing the latest technology to renew your teeth with natural-looking results.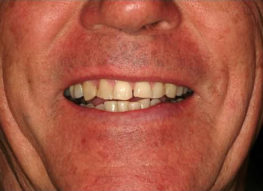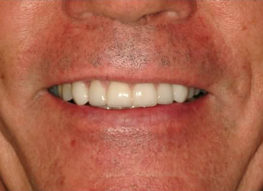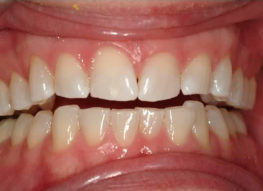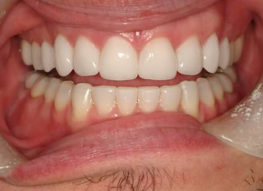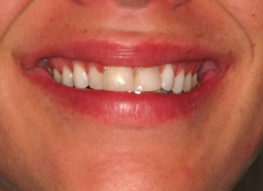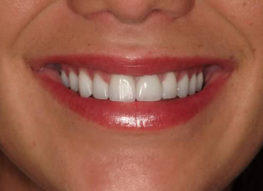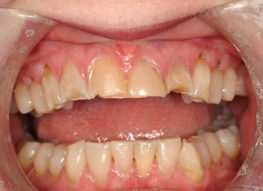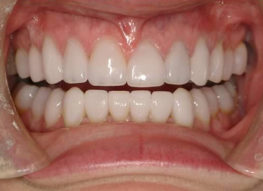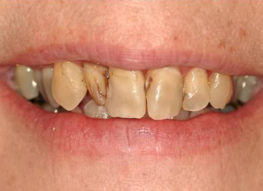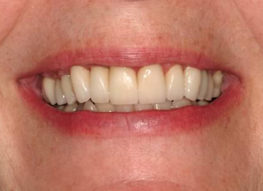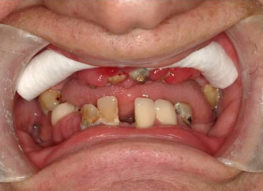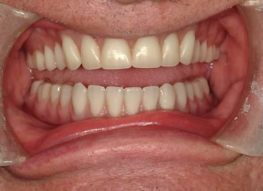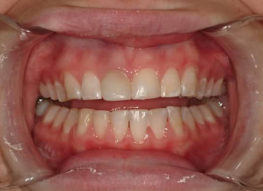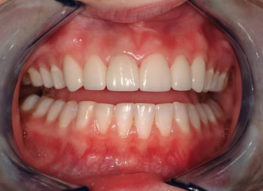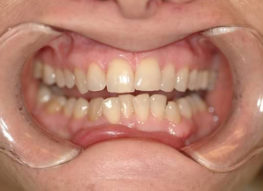 Inlays and Onlays
Mild to moderate decay on the back teeth is a very common condition, and can often be treated with dental inlays and onlays. This is a conservative treatment and can go a long way to preventing a small problem from becoming worse, ultimately requiring more invasive dental treatment. Inlays and onlays are composed of a strong porcelain and are bonded to the affected areas of the teeth. They look very natural, and can even be used to correct mild cracks and fractures.
Gum Recontouring
Many people are affected by what's known as a "gummy smile"—an issue caused by excessive gum tissue that makes the teeth appear too short. Our doctors can often perform non-invasive laser dentistry procedures to reduce gum tissue and renew the appearance of the gums and teeth. With gum recontouring, you can attain a renewed aesthetic to your gums with enhanced symmetry around the teeth.
Invisalign®
Invisalign is a clear braces system that involves wearing a series of plastic aligners to gradually shift teeth into a straighter position. With this innovative orthodontic treatment, patients can correct crooked teeth without the noticeable appearance of wires and brackets involved with metal braces. Invisalign provides a more discreet method of improving teeth misalignment while offering the added convenience of being removable for easy cleaning.
Smile Makeover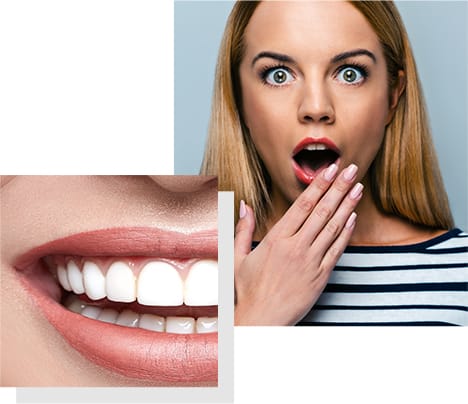 A smile makeover is a comprehensive dental solution designed to treat multiple cosmetic concerns related to the teeth and gums. Depending on your specific needs and goals, this combination treatment can be customized to address gaps, stains, chips, cracks, misalignments, missing teeth, and even excessive gum tissue. Some of the most common procedures performed during a smile makeover include porcelain veneers, Invisalign®, dental implants, gum reshaping, teeth whitening, and more. The end result is a beautifully enhanced smile you can be proud to show off.
Contact Dr. Mabry
If you would like more information on the many treatments Dr. Mabry and Dr. Murphy offer to renew your teeth and enhance your smile, please contact our practice online or by phone today. Our dentists will be happy to meet with you and discuss your options