Our Office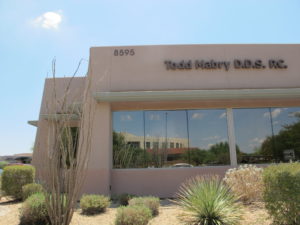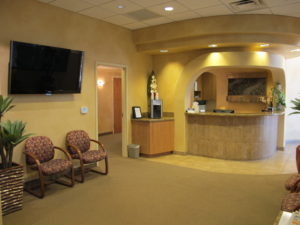 Our Philosophy
To provide the highest quality dental care with outstanding customer service. To care for every patient like family, and treat every patient the way we would like to be treated ourselves. We use the latest cutting-edge dental technology to provide the best dental care available.
My most recent experience with Dr. Mabry was one to write about. Everyone greeted me like I was their friend or family member and made me feel at home. Dr. Mabry is an excellent dentist that I could see myself going to forever. The office is very clean, presentable, and I would highly recommend him and his practice.
Office Tour
Financial Options
Payment options include cash, check, credit card, and Care credit. Care credit is an in office financing option for most patients that qualify. Please contact us for further details.
Office Information
Location:
8595 E Bell Rd Sute D100
Scottsdale, Az 85260
Phone Numbers:
Ph: (480) 582-1358
Fx: (480) 361-2905
Office Hours:
Monday: 7am – 3pm
Tuesday: 8am – 5pm
Wednesday: 8am – 5pm
Thursday: 7am – 3pm