Home

>
Sedation Dentistry
Sedation Dentistry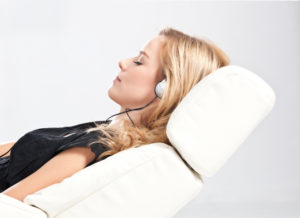 As many as 79 percent of people in America suffer from fear and anxiety about visiting the dentist—and many of them don't obtain vital dental care because of that. Dr. Todd Mabry and Dr. Anna Vaysman, our experienced dentists in Scottsdale, fully understand the nervousness people feel at the prospect of dental work. That's why we offer sedation dentistry options here at our practice. Whether it is utilized for porcelain veneers, dental implants, or simply a routine dental check-up, sedation (sleep) dentistry can make your experience with us as relaxing and pleasant as possible. We offer non-invasive oral sedation and IV sedation techniques to help you feel completely comfortable during your treatment. In fact, you may not even realize the procedure was performed until it is complete!
Oral Conscious Sedation
Conscious sedation is a way for you to experience virtually painless dental treatment without being totally unconscious during the procedure. There are no I-V anesthetics involved—you will be given medication before your treatment that will put you in a very relaxed state. Oral conscious sedation makes it possible for you to avoid feeling discomfort or pressure during the procedure; however, you will be able to communicate with our doctors and their assistants. Sedation dentistry can help if you are:
Anxious about needles, dental treatments, and dentists in general
Affected by sensitive teeth and gums
Uncomfortable hearing the sounds of dental instruments
Uncomfortable with the tastes associated with dental procedures
Anxious about dental conditions that may require long treatment processes
What to Expect from Oral Conscious Sedation
Before your procedure, you will take medication that will ultimately give you a feeling of deep relaxation. Once your procedure begins, you should not feel a thing. You will not be unconscious, and you will be able to talk; however, you will be so relaxed that you may not even remember the procedure has taken place once it's finished.
It can take several hours for the effects of conscious sedation to completely wear off, so it is important to arrange for someone to take you to and from our practice for treatment, as you will be too drowsy to drive.
For both the health of your teeth and gums and the appearance of your smile, regular trips to the dentist are extremely important. It's very common and very understandable to have some "dental anxiety," but with sedation dentistry, our dentists can help to alleviate your fear of dental visits and provide you with effective treatment and a more pleasant experience.
IV Sedation
Intravenous (IV) sedation is a special option that is available in select cases. Administered by a professional anesthesiologist who is brought in by our practice, this technique allows you to sleep peacefully as one of our skilled dentists completes the entirety of your treatment in a safe and efficient manner. When you awake, you should have no recollection of the procedure. Some key benefits of IV sedation include:
Injected directly into the bloodstream, the sedation is fast-acting
It can relieve fear, anxiety, and gag reflexes
It can significantly reduce or eliminate discomfort during treatment
There should be minimal to no memory of your treatment
A trained anesthesiologist is present to monitor all vital signs and adjust your level of sedation as needed
Since an outside anesthesiologist will need to be brought into our practice to perform IV sedation, additional fees will apply.
What to Expect from IV Sedation
In the event IV sedation is a possibility for your treatment, your dentist will conduct a full evaluation of your medical history to identify any potential causes for concern. If it is determined that you are a good candidate, he will then provide instructions for the day of the procedure, which typically includes refraining from eating or drinking at least six hours before your treatment. In addition, all patients are required to have someone to drive them home after their procedure, as operating any motor vehicles will need to be avoided for 24 hours.
Prior to treatment, a certified anesthesiologist will inject the sedative solution directly into your bloodstream using an IV. Once you are resting comfortably, your dentist will begin your dental care. During this time, your heart rate, blood pressure, and breathing will be carefully monitored by the anesthesiologist, and the level of sedation can be adjusted based on your needs.
Once treatment is complete, you will be taken to a space in our office in which you can comfortably rest before returning home under the care and supervision of a close friend or family member. We recommend having this person you trust remain with you until the sedation has completely worn off. Depending on the dental care you received, you should be able to resume all normal activities and daily routines without any issues the following day.
Contact North Scottsdale Dental Studio
For more information on sedation dentistry, or to schedule a consultation with one of our doctors, please contact North Scottsdale Dental Studio today. We will be happy to answer your questions.