Home

>
Meet Our Doctors
Meet Our Doctors
Dr. Todd Mabry and Dr. Anna Vaysman are two of the most highly respected dentists in the Scottsdale-Phoenix area. Dedicated to optimizing both the health and appearance of our patients' teeth, they perform a wide array of general and cosmetic dentistry treatments that spans from routine cleanings and oral cancer screenings to porcelain veneers, teeth whitening, and dental implants. In addition, they offer advanced options like TMJ/TMD therapy and periodontal care, helping to enhance the wellness and function of all supportive oral structures. No matter the dental service or procedure, Dr. Mabry and Dr. Vaysman treat every individual like family and aim to have them leaving our office with a smile they are proud to show off.
For more information about our dentists, or to discover tips for selecting the right dental care provider, we encourage you to continue reading through the content below. If any questions come to mind, or if you are interested in booking an appointment at North Scottsdale Dental Studio, please feel free to contact our practice today.

From the first moment I walked into Dr Todd Mabry's office, I knew this was the dental office I wanted (and needed) to be in!!!! Scott and Todd are such an amazing team. Of course they could not do all the work they do without their support team on every day!!!

Thanks so much,

Linda Clark

November 20, 2018

12345
Todd Mabry, DDS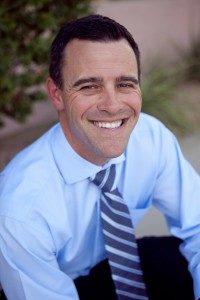 After graduating from the Marquette University School of Dentistry, Dr. Mabry completed advanced residency training in Southern California, where he focused in cosmetic and restorative dentistry. In addition to treating patients here at North Scottsdale Dental Studio, he volunteers at the John C. Lincoln Children's Dental Clinic, and he remains involved with the Arizona Dental Association's "Give Kids a Smile®" program that serves children in need. Dr. Mabry is also an active member of several esteemed dental organizations, and he has been named a Top Dentist by Phoenix Magazine on multiple occasions.
Anna Vaysman, DMD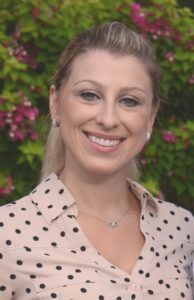 A graduate of Midwestern University – College of Dental Medicine, Dr. Vaysman is well-versed in a wide span of dental procedures, including crowns, veneers, Invisalign®, teeth whitening, and more. Outside of our office, she gives back to the local community through "Give Kids a Smile®" and "Super Sealant Saturday," both of which provide oral care to underserved children. Dr. Vaysman is also actively involved in the American Dental Association, the Arizona Dental Association, and numerous other prestigious dental societies.
What to Consider When Choosing a Dentist
Choosing the right dentist is critical to receiving safe, top-quality dental care and optimal results. The following are five tips to follow when making this important decision.
Review Credentials and Experience – Take a look at your prospective dentist's biography page and any other resources you can find online that discuss his or her educational and professional background. Key elements that can help narrow down your search and provide you with a good idea of a dentist's reputation include how long they have been in practice, which societies they belong to, what awards or recognitions they have received, and how they are involved in the community.
Check Out Before-and-After Photos – Viewing a dentist's smile gallery can be a great way to evaluate the type of results he or she is able to achieve. In addition to showcasing actual before-and-after photos, many smile galleries reveal what the patient's initial dental concern was and how it was treated. This can be particularly beneficial if you have similar concerns and/or are considering the same treatment.
Learn About the Practice's Technology – Advanced technology can indicate that a dentist is committed to providing the most effective, efficient, and comfortable treatment experience possible. Some technologies to look for include CEREC® one-day tooth restorations, laser dentistry, digital impressions/x-rays, and digital cavity detection.
Read Patient Testimonials and Reviews – Discovering what others have to say about a dentist can give you an idea of the type of care you can expect to receive. Many dental websites have pages devoted to testimonials, and third-party review sites can provide several quality perspectives.
Ensure You Have Strong Rapport – Once you have done your research and selected a potential dentist, the final step is to meet them in person to make sure the two of you connect well. When it comes to oral care, you want a dentist with whom you are completely comfortable and can fully trust.
Contact North Scottsdale Dental Studio
If you have any questions about our dentists or practice, or if you would like to schedule an appointment, please do not hesitate to contact North Scottsdale Dental Studio today.