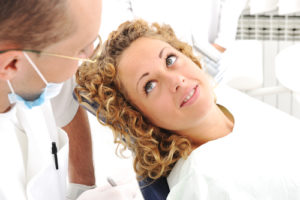 At North Scottsdale Dental Studio, our team offers two sedation dentistry methods that can help keep patients completely relaxed and comfortable throughout the entirety of their treatment—oral conscious sedation and IV sedation. Below, we've highlighted what to expect from each.
Oral Conscious Sedation
Prior to treatment, you will be given oral medication that helps you reach a deep state of relaxation. Since this type of sedation does not put you to sleep, you will be able to talk during treatment, though you will feel so at ease and calm that you might not have any recollection of the care being provided once your procedure is complete.
Following treatment, it may take several hours for the effects of oral conscious sedation to fully wear off. As a result, it is critical that you have someone available to transport you to and from our office. Our dentists also recommend that you refrain from operating any type of vehicle heavy machinery for the rest of the day, as it may not be safe to do so.
IV Sedation
Leading up to treatment, a certified anesthesiologist will use an IV to safely and carefully deliver the sedative solution directly into your bloodstream. Once you are in a complete state of relaxation, your dentist will conduct your treatment or procedure while your blood pressure, heart rate, and breathing are all closely monitored by the anesthesiologist. Throughout your care, the level of sedation can be adjusted as needed.
Once the treatment is finished, you will be escorted to a separate room in which you can rest peacefully as the effects of sedation begin to wear off. Once our team determines you are fit to leave, you can return home under the care and supervision of a friend or loved one who will need to stay with you until the sedative effects have fully dissipated. You should be able to resume all normal daily activities and routines the next day, but this may vary based on the specific dental care you received.
Contact Our Practice
For more information about what you can expect from sedation dentistry, or if you would like to schedule a consultation at our practice, please contact North Scottsdale Dental Studio today.
Previous Post
Next Post