Home

>
Advanced Dental Care

-
Holistic and Green Dentistry
Holistic and Green Dentistry
At North Scottsdale Dental Studio, our team is dedicated to maximizing patient safety and wellness while also doing our part to positively impact the environment. To accomplish this, our dentists and staff members employ a variety of holistic and green dentistry treatments, technologies, and processes intended to limit toxins in dental materials and aid in the elimination of waste. Through this commitment, we are able to greatly diminish potential risks to our patients' oral and total health, as well as better the health of the environment.
For more specific information about our approach to holistic and green dentistry, we encourage you to read the sections provided below. If you have any questions, or if you are interested in scheduling an appointment with one of our experienced dentists, please contact our practice today.
Mercury-Free Dentistry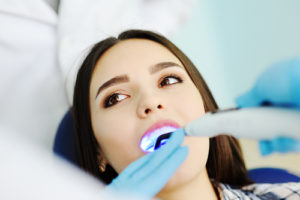 Modern dental techniques have significantly improved upon the metal and alloy materials often used for filling cavities. Those materials typically contained small levels of mercury, a substance which is known to have certain health risks. White, tooth-colored fillings are now the standard among most dental practices, and North Scottsdale Dental Studio is no exception. Tooth-colored fillings are made of a completely mercury-free composite material, which not only looks more like your natural teeth, but also provides even stronger reinforcement for the affected tooth. With tooth-colored fillings, your teeth are also less apt to fractures and sensitivity when compared with metal fillings. Plus, by eliminating mercury materials from our practice, we contribute to the health of our environment by doing our part to reduce hazardous waste.
Non-Toxic Dental Materials
Our practice uses organic cleansing agents and other non-toxic dental materials during routine check-ups, teeth cleanings, and other various cosmetic dental treatments. These products are formulated without any harmful dyes, chemicals, or other elements that may negatively affect oral or overall health, and they are proven to work just as effectively at keeping the teeth beautiful and clean.
Laser Therapy
The utilization of laser therapy for gum care and other dental services allows us to perform treatment with optimal precision and efficacy, as well as more comprehensively reduce—and potentially eliminate—harmful bacteria in the mouth. Laser dentistry not only provides superior protection for the teeth and gums, it also helps lessen the risk of heart disease and other serious health conditions that may be caused or worsened by oral bacteria.
Digital X-Rays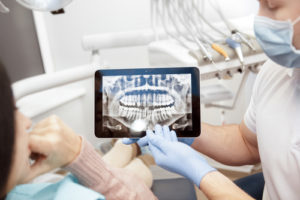 Digital x-rays help to significantly lower radiation exposure. In fact, by using digital x-rays instead of traditional x-ray imaging, our patients' exposure to radiation can be reduced by as much as 90 percent! As an added bonus, the use of digital technology enables our office to eliminate the need for harmful chemicals required to develop traditional x-rays, many of which are toxic to the environment.
Paperless Office
Our practice is equipped with secure computer and software systems that enable us to book appointments, file important documents, and maintain up-to-date dental records—all without the use of paper. Not only does this cut back on waste, it helps to make the entire dental process more convenient and streamlined for new and current patients alike.
Contact North Scottsdale Dental Studio
To learn more about our commitment to green and holistic dentistry, or if you would like to book an appointment at North Scottsdale Dental Studio, please do not hesitate to contact our practice today.