Home

>
Our Office
Our Office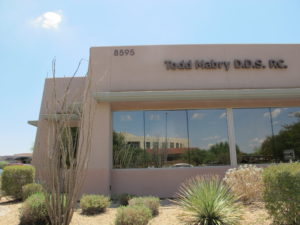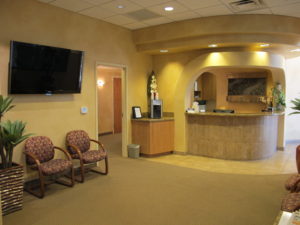 Our Philosophy
Our cosmetic dentists and experienced staff are dedicated to creating a relaxed and comfortable environment that respects and values each patient and team member. It is an inclusive setting where the unique combination of gifts, talents, and perspectives of each professional makes our outstanding patient care possible. We provide this through our dedication and integrity to achieve the highest quality of patient care at North Scottsdale Dental Studio.
My most recent experience with Dr. Mabry was one to write about. Everyone greeted me like I was their friend or family member and made me feel at home. Dr. Mabry is an excellent dentist that I could see myself going to forever. The office is very clean, presentable, and I would highly recommend him and his practice.
Opioid-Free Practice
Our team is an opioid-free practice and no longer offers pain killers. Research has shown that instead of prescribing these addictive medications, patients can achieve similar, if not better, pain relief from nonsteroidal anti-inflammatory drugs (NSAIDs), like ibuprofen, in combination with acetaminophen (i.e., TYLENOL®). In addition to helping manage pain after dental procedures, ibuprofen helps reduce any inflammation that is present, as well.
The decision to take opioids requires a lot of caution, and the risks associated with these pain killers is much higher than over-the-counter medications like Advil® and TYLENOL. Despite not offering opioids, Dr. Mabry and Dr. Vaysman are committed to your comfort, and will help recommend a protocol for helping manage any pain you may experience after your dental procedure.
Office Tour
Financial Options
Payment options include cash, check, credit card, and Care credit. Care credit is an in office financing option for most patients that qualify.
Learn More About Dental Financing
Office Information
Location:
8595 E Bell Rd Suite D100
Scottsdale, Az 85260
Phone Numbers:
Ph: (480) 582-1358
Fx: (480) 361-2905
Office Hours:
Monday: 7am – 3pm
Tuesday: 8am – 5pm
Wednesday: 8am – 5pm
Thursday: 7am – 3pm