Home

>
Cosmetic Dentistry

-
Smile Makeover
Smile Makeover
A smile makeover—also known as a "smile design"—refers to a personalized combination of dental treatments intended to restore optimal form to one's teeth and gums for a beautiful, revitalized smile. This comprehensive dental solution can be an excellent option for many individuals who are bothered by multiple cosmetic issues, including tooth discoloration, chips, cracks, gaps, misalignments, missing teeth, or even excessive gum tissue (gummy smile). By customizing a treatment plan based on your specific needs and goals, our experienced team of cosmetic dentists can help you address your unique concerns and achieve a smile you are proud to put on display.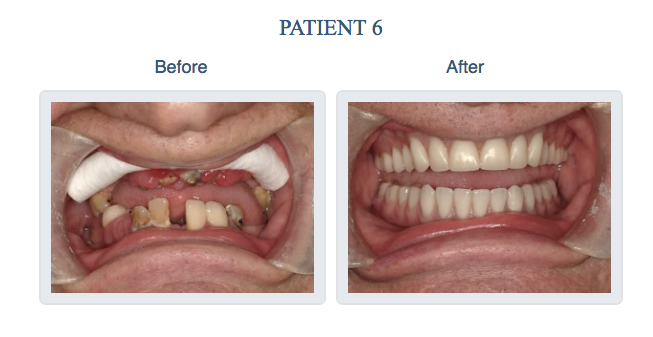 View Our Smile Gallery
What Are My Smile Makeover Options?
At North Scottsdale Dental Studio, Dr. Todd Mabry and Dr. Anna Vaysman offer a full range of cosmetic dentistry treatments designed to improve tooth- and gum-related aesthetic concerns. Depending on your particular goals and overall oral health, a smile makeover may include a combination of two or more of the following treatments:
Cosmetic Bonding
Dental Crowns or Bridges
Gum Recontouring
What Is the Smile Design Process Like?
To begin the smile design process, one of our dentists will perform a thorough assessment of your teeth and gums to determine which treatments would be most beneficial for your specific case. Next, they will offer a full explanation of what to expect for all recommended procedures, including how each is performed, how many visits will be necessary, what the overall cost will be, and various other applicable details. When a personalized smile makeover plan has been agreed upon, your treatment can be scheduled and performed at time that is convenient for you. Depending on the procedures involved, the full smile makeover may be completed during a single office visit, or it may be spaced out over multiple appointments. Whatever the case, our team will provide an exceptional level of care from start to finish to ensure you achieve the beautiful, vibrant smile you desire.
Contact North Scottsdale Dental Studio
For more information, or if you would like to schedule an appointment to discover how our dentists can help you attain your smile goals, please feel free to reach out to our practice online or by phone today.