Advanced Restorative & Cosmetic Dentistry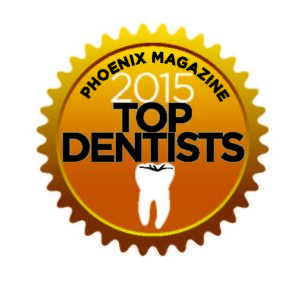 Your smile is often the first impression you make on others. In fact, healthy, beautiful teeth can work wonders for your appearance and self-esteem. At North Scottsdale Dental Studio our team aims to provide personalized dental treatment for patients who want to maintain an invigorating, winning smile. We can correct aesthetic imperfections with cosmetic dentistry options that include porcelain veneers, teeth whitening, Invisalign®, and more. Our doctors also offer a variety of progressive dental treatments that can improve both oral health and the function of your teeth.
Dr. Mabry and Dr. Vaysman are committed to using the latest technology to make your visit with us as comfortable as possible. Sedation dentistry and dental laser technology are among many of our advanced treatments that help alleviate dental anxiety and ensure first-class dental care. Our goal is to fortify long-term relationships by educating our patients while raising the bar of their dental experience every time they enter the office.
Please take a look through our website to familiarize yourself with the treatments we offer. For more information, or to schedule an appointment with one of our doctors, please contact us today. We will be happy to answer any questions you may have.