Sedation Dentistry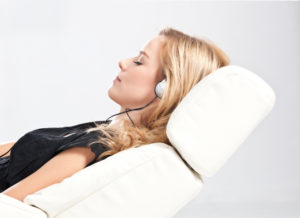 As many as 79 percent of people in America suffer from fear and anxiety about visiting the dentist – and many of them don't obtain vital dental care because of that. Dr. Todd Mabry, our board-certified dentist in Scottsdale, fully understands the nervousness people feel at the prospect of dental work. That's why we offer sedation dentistry options here at our practice. Sedation (sleep) dentistry can make your experience with us as pain-free as possible. We offer non-invasive oral sedation techniques to help you feel relaxed and comfortable during your treatment. In fact, you may not even realize the procedure was performed until it is complete!
Oral Conscious Sedation
Conscious sedation is a way for you to experience virtually painless dental treatment without being totally unconscious during the procedure. There are no I-V anesthetics involved – you will be given medication before your treatment that will put you in a very relaxed state. Oral conscious sedation makes it possible for you to avoid feeling discomfort or pressure during the procedure; however, you will be able to communicate with Dr. Mabry and his assistants. Sedation dentistry can help if you are:
Anxious about needles, dental treatments, and dentists in general
Affected by sensitive teeth and gums
Uncomfortable hearing the sounds of dental instruments
Uncomfortable with the tastes associated with dental procedures
Anxious about dental conditions that may require long treatment processes
What to Expect from Sedation
Before your procedure, you will take medication that will ultimately give you a feeling of deep relaxation. Once your procedure begins, you should not feel a thing. You will not be unconscious, and you will be able to talk; however, you will be so relaxed that you may not even remember the procedure has taken place once it's finished.
It can take several hours for the effects of conscious sedation to completely wear off. So it is important to arrange for someone to take you to and from our practice for treatment, as you will be too drowsy to drive.
For both the health of your teeth and gums and the appearance of your smile, regular trips to the dentist are extremely important. It's very common and very understandable to have some "dental anxiety," but with sedation dentistry, Dr. Mabry can help to alleviate your fear of the dentist and provide you with effective treatment and a more pleasant experience.
Contact Dr. Mabry
For more information on sedation dentistry, or to schedule a consultation with Dr. Mabry, please contact us today. We will be happy to answer your questions.